Home School Families
FOUR SPRINGS FARM WELCOMES HOMESCHOOL FAMILIES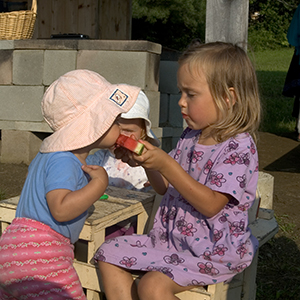 Photo by Will Cleland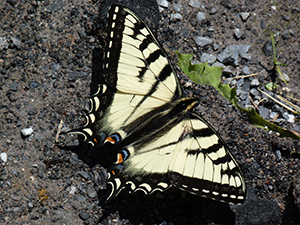 Photo by Ed Pursell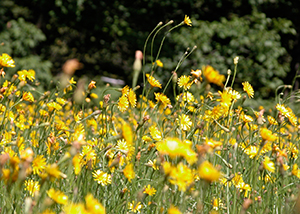 Photo by Will Cleland
The farm invites home school families to consider Four Springs Farm in Royalton, Vermont, their special place. The farm offers unique environmental and agricultural experiences on the farm for your home school family outing or can organize custom-designed environmental and agricultral educational programs for up to eight family groups. Whether you choose to vacation on the farm alone or as part of a larger gathering, there is much to be discovered in our organic gardens, fields, woods, and streams.
Home School Activities
Farm owner, Jinny Hardy Cleland, home schooled her five children for many years and understands the qualities of home education that make the relationship of parents and children in these families special. The learning environment desired by most home schoolers can be found right here on the farm. Our diverse, season-long activities cover the full spectrum of the educational experiences home schoolers are seeking. They include:
Science Education
The farm location is especially well suited for science exploration. Therefore, science is generally featured in the structured programs offered and is emphasized when they encourage families to "tag along" on morning chores.
Arts and Social Sciences
The beauty of the land lends itself to art as well as to science. Drawing and painting flowers and sunsets, collecting wild grasses and flowers, and tuning into the music created by insects and babbling brooks are some examples. Discussions centered around organic and sustainable farming practices help teach children about social values and economic principles.
Group Experiences
Healthy group experiences are something the farm can also offer home school families by bringing folks together to work on projects in the gardens, to fix meals, or simply to relax around a fire in the evenings. The programs include people of varying ages. Four Springs Farms welcomes and encourages multi-generational groups and families.
Rustic Living Close to Nature
Home lives are very busy these days and are often connected to television, the Internet, and to the many comforts that we take for granted. Camping in a beautiful and peaceful place away from these things, enables people to appreciate the simple pleasures and challenges that nature presents.
To plan your home school farm experience, contact Jinny at (802) 763-7296 or e-mail fourspringsfarm@gmail.com.