Groups & Family Events, Meetings, Parties and Celebrations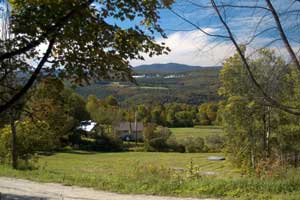 Photo by Will Cleland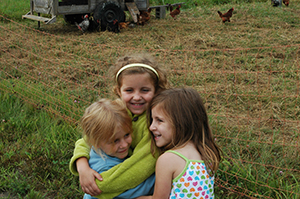 Photo by Jinny Cleland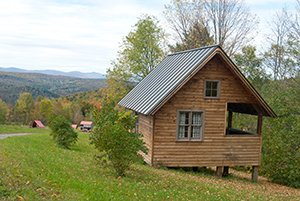 Photo by Orah Moore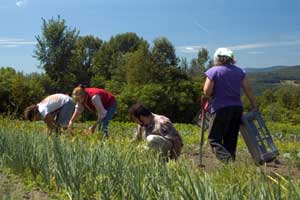 Photo by Will Cleland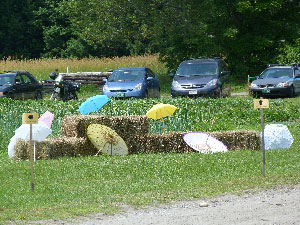 Photo by Ed Pursell

Photo by Jinny Cleland
Four Springs Farm, Campground and Learning Center welcomes groups of all kinds. They are happy to help you host any of the following events or whatever reason brings your group together:
Family Reunions
Company Picnics
Organization Gatherings
Weddings and Celebrations
Artist Retreat

Workshops
Annual Meetings
Church Retreats
Nature Studies
Birthday Parties
The farm offers affordable accommodations and simple comfortable event facilities close to nature. There are many excellent reasons to choose this unique setting for your event.
Beautiful accessible location in the foothills of the Green Mountain, about a half an hour's drive from White River Junction, Woodstock or Montpelier
Spectacular western views overlooking the farm and beyond to the mountains, with a broad expanse of sky to spot raptors, note the cloud formations, watch the sun set and see the stars
Spacious private sites on the edges of the farm surrounding the central facilities, for both quiet individual sites and easily accessible group activity locations
Simple outdoor setting featuring the natural environment of Vermont's streams and woods combined with the working of an organic vegetable, fruit, flower and poultry farm.
Facilities
The Four Springs Farm facilities include:
A picnic pavilion centrally located for evening or all-day use
Accommodates up to 30 people.
Picnic tables, sink with hot and cold water, and a covered barbeque pit
Delicious well water
Several event tent locations to accommodate up to 150 guests
Scenic locations for speakers, performances and ceremonies
Tent sites with individual fire rings and picnic tables for up to 10 units
Rustic cabins with bunks for various size groups
Wash houses designed to be simple but comfortable and family friendly
Campfire or bonfire spots for an evening program or gathering
Open fields, streams and woods trails for observation and exploration, kites, games and relaxation
Farm and nature programs can be arranged with our Program Director upon request.
Food for your event can be purchased from the farm or WildBerry Catering and Buttermilk Bakery can prepare special requests for you featuring farm products.
Event rentals start at $50
Please contact Jinny at the farm for full information and reservations.