WildBerry Catering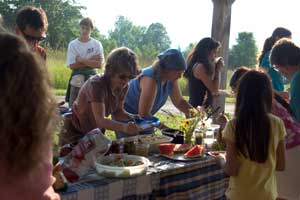 Photo by Will Cleland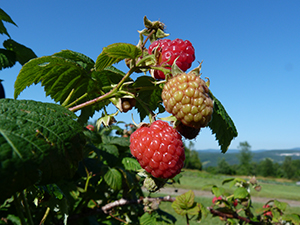 Photo by Ed Pursell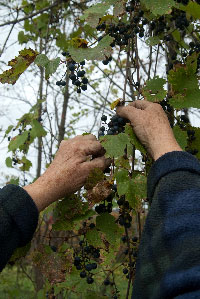 Photo by Orah Moore
Four Springs Farm produces a lot of food including fruits, vegetables, eggs and meat. The baking and catering kitchen transforms the raw ingredients into some of the tastiest and freshest dishes and preserved products available.
In 2009 the farm began WildBerry Catering to offer farm guests and visiting groups meals using many of the farm products featuring our own vegetables, eggs and poultry as well as the fruit.
Catered Meals • We are happy to provide meals for guests who come for programs or a relaxing camping trip.
Jams & Jellies • WildBerry Catering takes the wealth of fresh fruit from the farm and preserves it for the months ahead in our line of jams and jellies. Clear apple jelly, straight up Raspberry Jam as well as our Fruit Medley and other combos make great momentos of a Vermont visit or could become a regular part of your everyday breakfast. Check out the possibilities.
Other products • More items are coming out of the farm kitchen each season. Since 2010 the farm has been making a relish/spread called Balsamic Onions and began selling Granolas several years ago.
The farm is happy to:
cater your meeting lunch at the farm
supply breakfast rolls for a conference
bake cookies for a workshop
make quiches for a program meal
create delicious fruit pies for your Thanksgiving dinner or
meet your specific need

Four Springs Farm Product List PDF
Contact Jinny anytime to discuss your catering needs.